A little bit about Kate Tilton Recruiting
Kate Tilton Recruiting is an independent recruiting firm that is headed up by me, Kate Tilton.  I am currently a party of one but I frequently collaborate with other independent recruiters and am a member of the Marketing Recruiters Network.  (www.marketingrecruitersnetwork.com)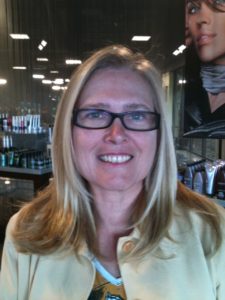 I am closing in on 20 years of recruiting.  I started my recruiting career in 1998 with Lack and Daily, a boutique executive search firm located in Westport CT.  Their focus was on brand management within the Consumer Packaged Goods industry.  I started my own firm in 2002 and joined the Marketing Recruiters Network in 2003.
My career prior to recruiting included working for a non-profit cancer research facility as a Research Biochemist, joining a biotech start up initially in R&D as an analyst and then moving into sales, marketing and logistics and finally joining an aviation start up to work for the VP of Marketing.
The industries that I have experience recruiting in are diverse (similar to my background).  I have a lot of experience recruiting for marketing, product management, engineering and sales in b2c and b2b industries. Areas of expertise include, Consumer Packaged Goods, QSR, Food Retailers, Consumer Durables, E-Commerce, Internet, Software, The Internet of Things (IoT) and Diversified Manufacturing.
I enjoy what I do and take the responsibility seriously.  I help companies find good talent that will help them drive their business forward and I help individuals find good companies where they can make an impact and hopefully enjoy themselves and feel good about what they are doing.